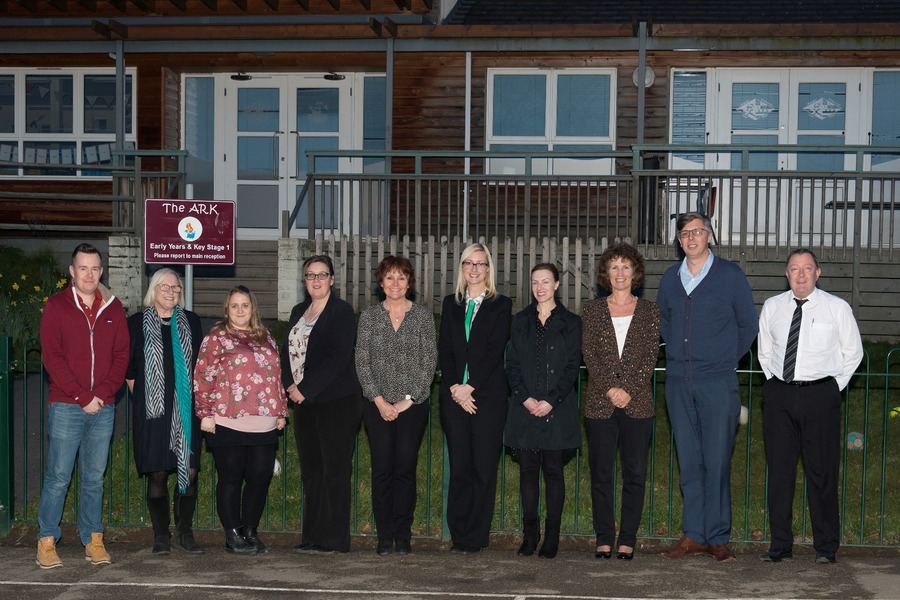 John Bilyj
I have served on the Board of Governors at Lady Elizabeth Hastings School for nearly 10 years. Both our children attended the school, and Adam, our elder, is about to start his 4th year at University, studying IT. Zoë is training hard to be a dental nurse and we are thankful for the excellent start in the educational, social and faith spheres that "Lady Betty's" gave them.
My background is in the real world – running a successful IT company since 1999 and recently selling to a supplier – I continue working for a progressive and forward-looking company. I enjoy greatly the role of school governor and will give all the time and effort I am able to the school for as long as I am able.
Andy Robinson
I have been the Vicar of the Parish of Ledsham with Fairburn for four years. Before that I was a mental health nurse for more than twenty years and a self-supporting minister. I am married with two grown-up stepdaughters and a daughter who is at Lady Elizabeth Hastings School. We live at the Vicarage in Ledston with four cats and two guinea pigs. I am interested in music and football, and like to relax by reading and watching TV.
Ben Smith
I am employed by a leading multi-national energy company, my background covers varying roles & specialities ranging from people & performance management, budget analysis and reconciliation, project management and Health & Safety. As a relatively new governor, joining the team late in 2015, I intend to bring these skills to benefit the running of the school; ensuring the children and staff are in the best possible environment to enhance the quality of their education. Being on the resources committee, I can utilise my skills and have an influence on the future of the school, ensuring it is leading in its field.
Governor's Information and Duties
---------------------------------------------------------------------------------------
Governing Body Meetings (Agendas)
13th March 2018 - Full Gov Body Mtg
6th March 2018 - H & S Committee
6th March 2018 - Finance Committee
12th December 2017 - Full Gov Body Mtg
5th December 2017 - Finance Committee
5th December 2017 - H & S Committee
18th July 2017 - Full Gov Body Mtg
11th July 2017 - H & S Committee
11th July 2017 - Finance Committee